our jewel in Thailand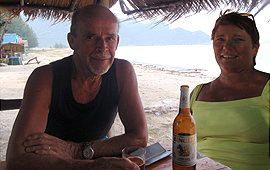 In 2009 a Danish televison program on holiday homes in Thailand ("Hammerslag i Thailand") inspired me to go searching for a holiday home in Thailand for myself and my family.
I was convinced that the house had to be located on the eastern coast at the Gulf of Thailand. Here you don´t have any tsunamis and the weather is in my opinion much better in this area. And Bangkok is not that far away – with the central airport! About 250 km. south of Bangkok you find the royal city of Hua Hin, a lovely city with atmosphere and all the nightlife you could wish for.
Ina and John, House E7
Down the isthmus – where Thai people spend their holidays – and just 30 km. further more I found our "jewel" in Talay Tara. The name "Talay Tara" fits the place – it is a nice little jewel; only 400 m. to the most beautiful white beach and quiant local eateries.
Perfect for us!
Of course I checked up on other holiday home projects! But the location was not right for us and although the houses were very similar to the houses in Talay Tara, I observed some differences; Our house provides more space for the individual, including the possiblity to be sitting in your lounger by the pool and get full value of the idyllic surroundings.
The service we received from Talay Tara has been a top notch! After visiting Talay Tara for only one day we had no doubt that Talay Tara would be the perfect place for us.
How dare you?
Our friends have been asking: How dare you invest in property so far from Denmark? Obviously we had some considerations – a large number of holiday home projects offer you the same dream of home in Paradise.
In order to make the right choice we did some reseach on Google and made contact to Danes who had invested in holiday homes in Thailand. We listened carefully to their experiences and chose Talay Tara.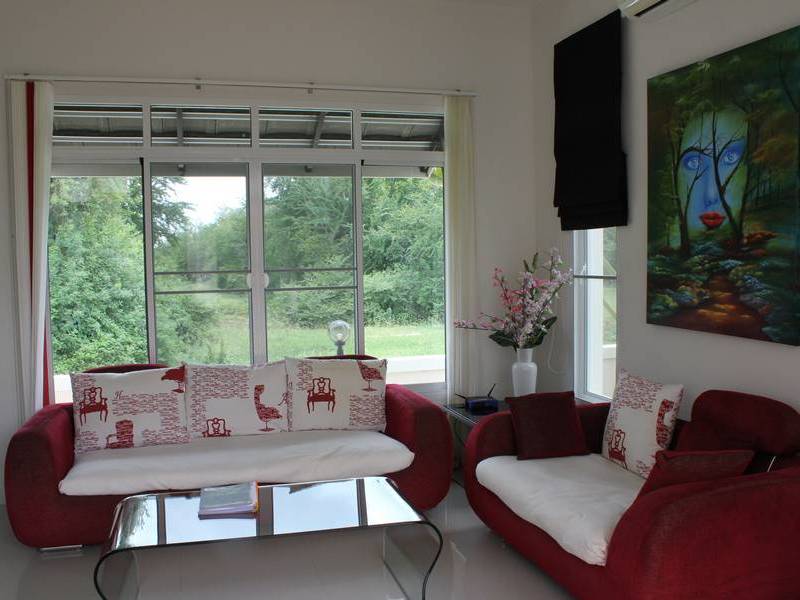 Crazy about the idea
All our children and grandchildren are obviously crazy about the idea of getting a house in Thailand! The beach is close by and child-friendly, the swimming pool has a children´s area and on the roof the children can play in the Jacuzzi. And my son says it is super that the Service Center is able to get you a nanny if you fancy a night of romance on the beach.
Highly recommended
We highly recommend anyone who is considering to "run away" from a horrible winter and experience the fantastic climate in Thailand to go out and search for their own dream house!
Ina and John, house E7
If you have questions or need further information, feel free to contact us for a non-committal talk or showing.