Koh Talu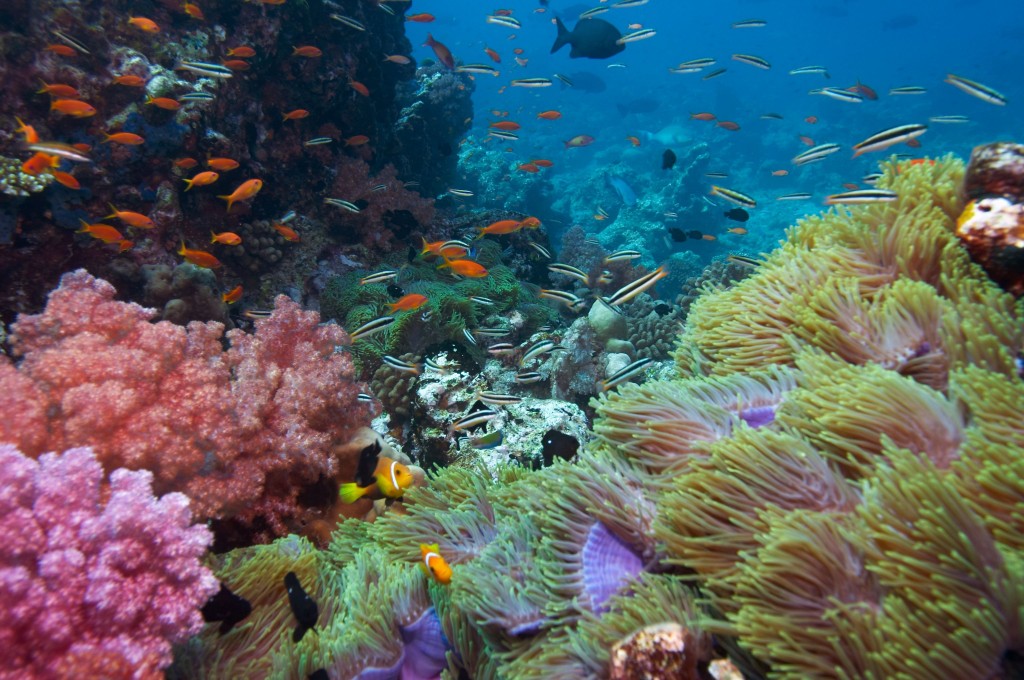 Koh Talu is located only 20 minutes from the coast, one of the best the shallow diving spots in the Gulf of Thailand. The most beautiful rich marine life is here, is an attraction to bring a lot of visitors coming and visiting the pure and beautiful marine nature.
You will be absorbed and freshened with natural air around, also be freshened with the dark green rainforest and peaceful with the shade of coconut palm trees garden along the beach for 2 kilometers.
Pa La U Waterfall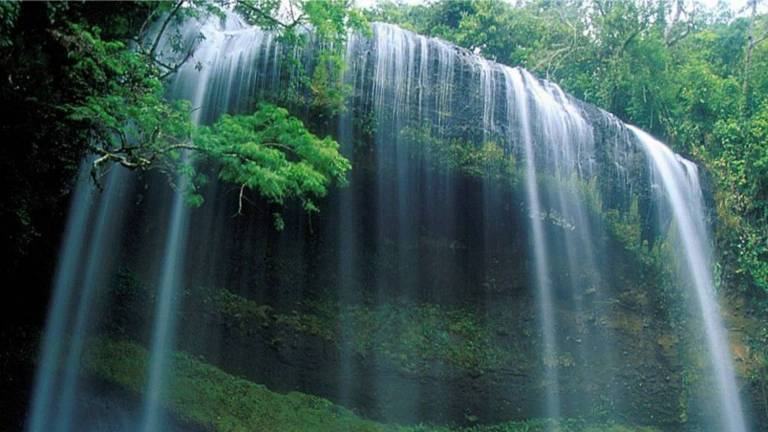 Pa La U waterfall is a part of the Kaeng Krachan National Park about 60 km west of Hua Hin. The Pa La U Waterfall with its 16 levels, is one of the biggest waterfalls in Thailand. The surrounding forest is over thousand years old and filled with wild animals.
There is also an elephant camp, at the left side of the park entrance. This is a better one than the ones in Hua Hin, since the jungle is more genuine. You don't have to pay the park entrance fee to do this trip. On the trip we stop by a vineyard in Hua Hin or the Huay Mongkol Temple.
Kanchanaburi One or Two Day Tour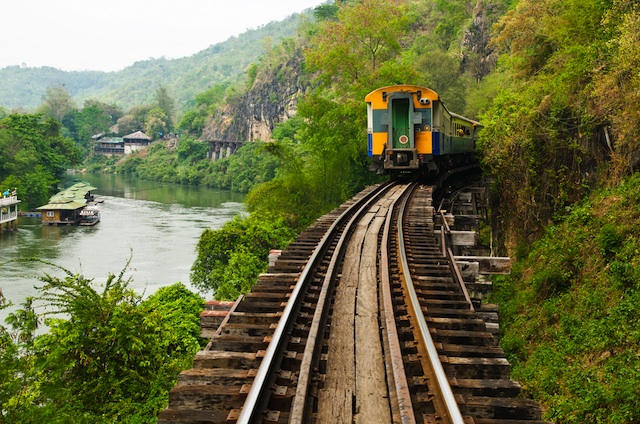 Day 1 The day starts with a departure from Talay Tara early in the morning at 07:00 (when ordering we may provide breakfast before business hours at the restaurant before departure) After 3 to 4 hours of driving we arrive at The Bridge over the Kwai. We jump on the old train where it is possible and drive at the Death Railway north of approx. 30 km (1 hour) to Wangpho Station. Here the bus or car pick us up again. We also visit the many cemeteries where the gravestones tell their own stories. Then we go to the elephant resort named Santran Resort where we stay overnight, after ending the first day´s program.
Day 2 In Elephant Resort, with its stunning nature with ancient virgin forests, we wake up. Breakfast is at 7:00 and after this we take a cruise on the river; We will be sailing in large bamboo fleets with benches. Then it is time for elephant trekking! After lunch we go to the Tiger Temple. Then at last it is time to return back to Talay Tara. Expected arrival at 19:00
Prices Tour prices include transportation only. All other expense such as admissions, shopping, meals, and gratuities are not included.
These costs are to be paid by the guest directly to the facility visited.
Hotel room in Santran Resort for 2 persons Include breakfast: 1.700,- THB
2 bed room in Santran Resort for 4 persons Include breakfast: 3.000,- THB
Museum in Kanchanaburi, per person: 30,- THB
Death Railroad from Kanchanaburi to Wangpho Station, per person: 200,- THB
Elefant Trekking, per person: 500;- THB
Bamboo river raft, per person: 600,- THB
Tiger Temple, per person: 600,- THB
Cha Am Premium Outlet Mall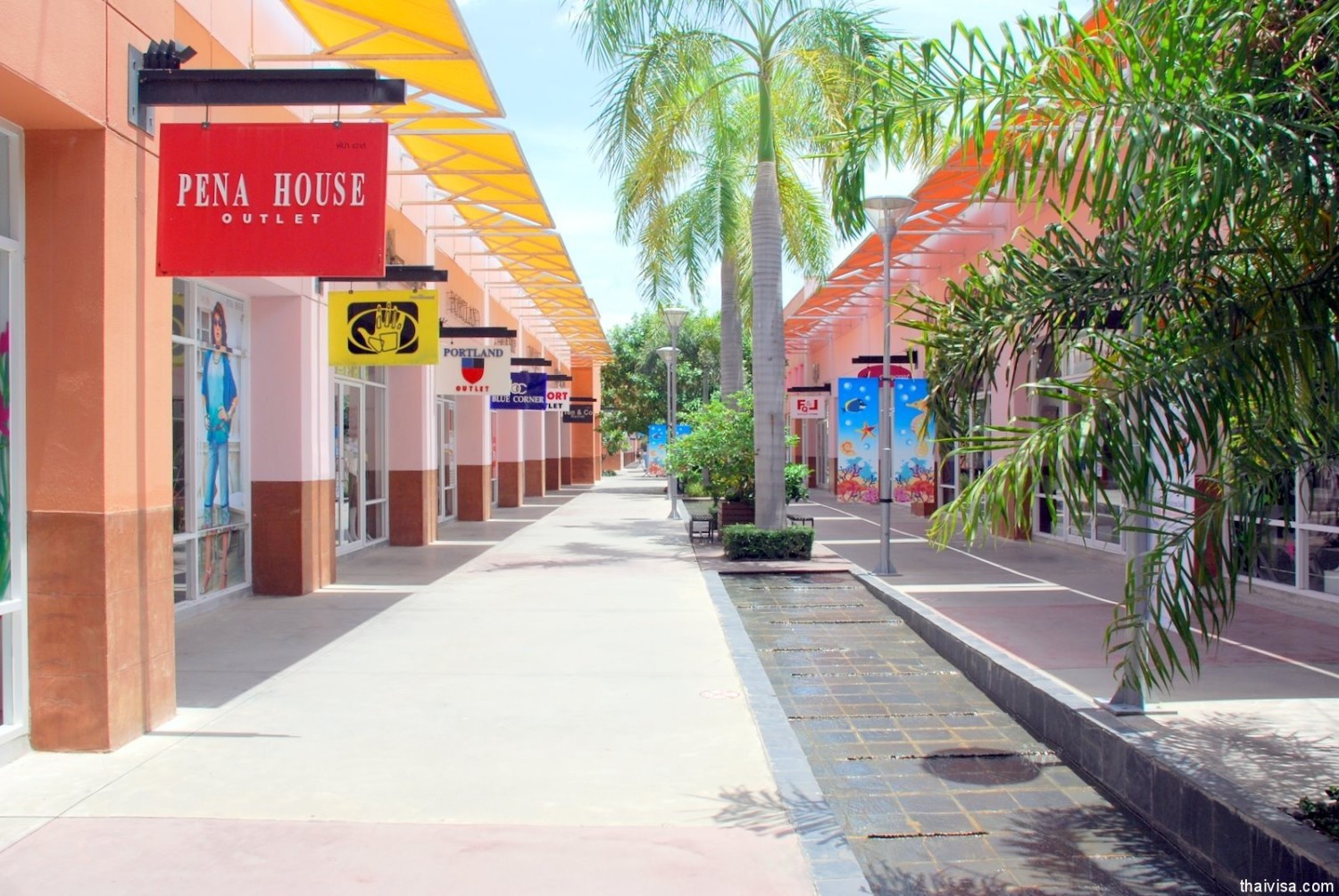 One of the biggest retail shopping malls that are near to Cha Am is the Cha Am Premium Outlet Mall.
You can buy designer fashion clothing, sporting goods and designer footwear from over 100 different retail outlets, stocking just over 200 different brands, including many from some of the leading international and domestic names from the worlds of fashion and sport, such as Nike, Adidas, Puma, Diesel, Rip Curl, Dapper, Nautica, AIIZ, Lacoste, Pooh, Levis, xoxo, Speedo, Wrangler, Quicksilver, Haas, Hush Puppies, ESpirit and Pony, just to name a few.
PhraNakorn Khiri Park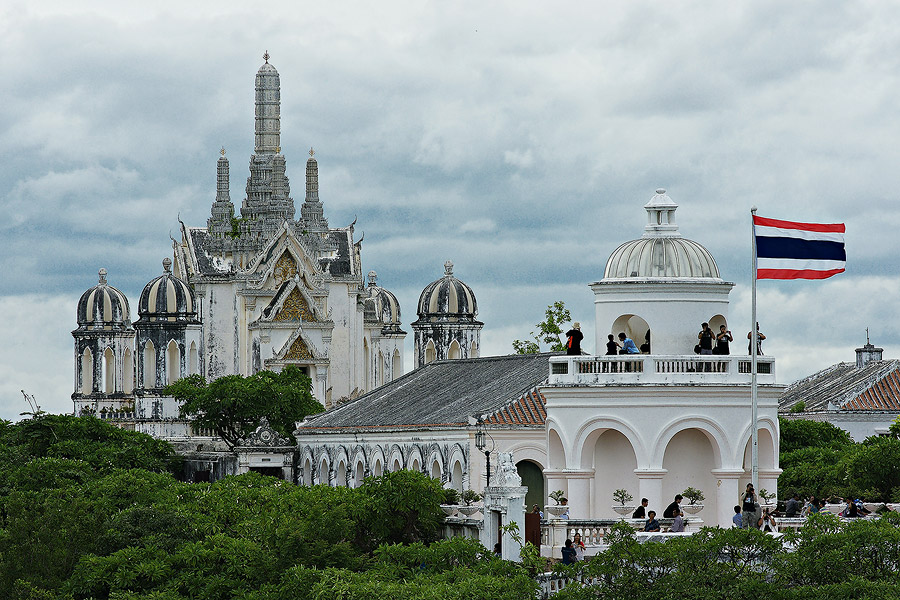 The park consists of 3 temple groups located at the 3 peaks 92 meters high with a view over the city. The whole complex was built as a summer palace of King Mongkut. Large, beautiful temples, which today houses a branch of the Thai National Museum (KING NR. 4)
Cha Am ATV Park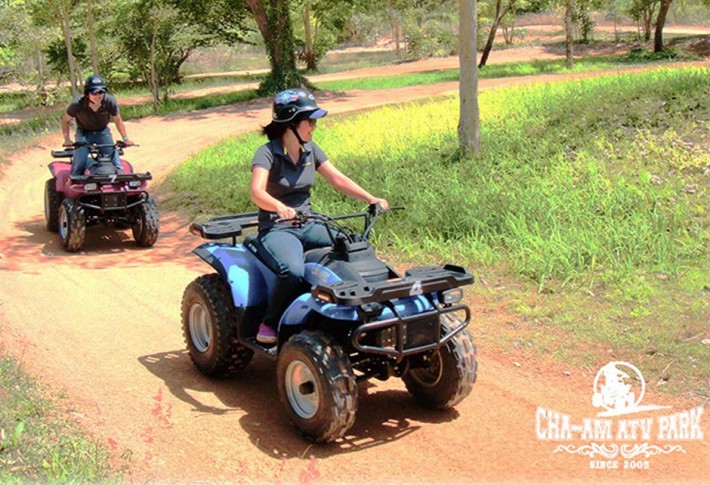 Get a ride on 4-wheel ATV bike! There are 3 lanes to use and be ready for a lot of fun and games. Here is a chance to get out and shoot each other with paintball guns.
Up to 16 persons can participate in the fight. All equipment will be provided and there will be information on security procedures before each match.
Kao Takiab Temple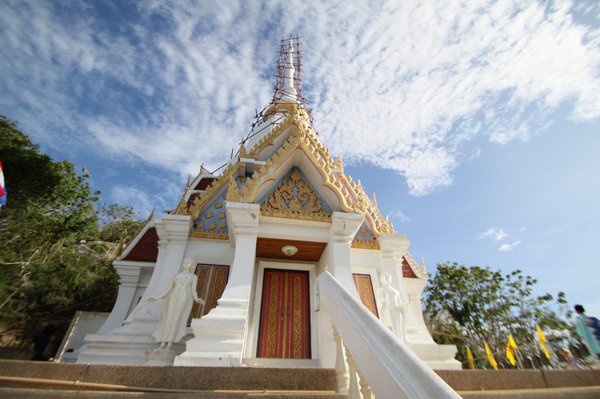 The Khao Takiab Temple or Monkey Mountain as it is known locally is one of Hua Hin's most well known attractions and is well worth a visit if you are in town. Located on Khao Takiab hill south of Hua Hin just 10 minutes drive from Hua Hin town centre, Khao Takiab Temple is not just any Thai temple.
Khao Takiab Temple Monkeys
The Khao Takiab Temple grounds are fair game for monkey shenanigans. Be careful, although the monkeys are not dangerous they are crafty buggers and will grab anything not held on too tightly.
Floating Market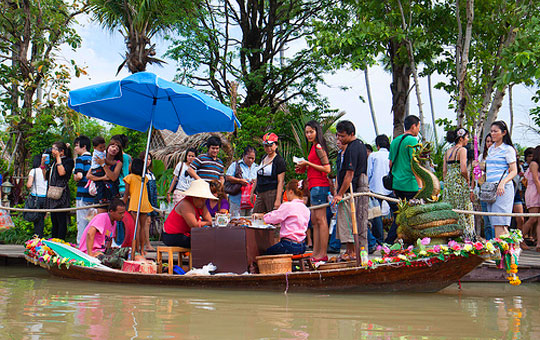 The Hua Hin Sam Phan Nam Floating Market has a new market section built in the style of classical Greek architecture. This section offers both domestic and international brand name products.
Besides 200 outlets for food and souvenir shops and 40 boats offering hot meals, there are also performances four times a day and a train service that runs inside the project as well as a reproduction of the well known Hua Hin Railway Station. There are also outdoor activities such as cable ski service, water screen shows and a paddle boat service to take tourists around the market.
Marukatayawan Palace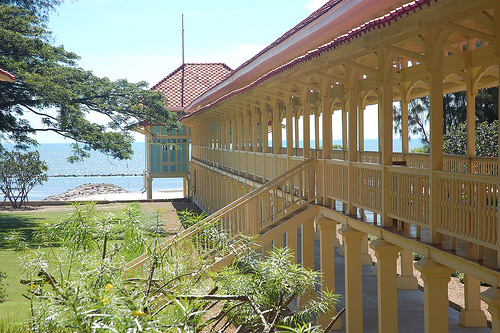 Marukatayawan Palace is a wooden palace of two stories facing the sea. The inner court for ladies is sectioned in the right wing while that of the king is in the left comprising the three halls that link throng.
The Palace is open for public daily between 8.00-16.00 hours. The Palace is in the military area of Phra Ram IV Camp, Huay Nua Sub-district, Cha-am District, a little further away from Had Cha-am. This beachside palace was rebuilt in 1923 by the command of the King Rama VI, who had the former palace on Had Chao Samran pulled down, and was named "Palace of Love and Hope".
Hua Hin Fishing Lodge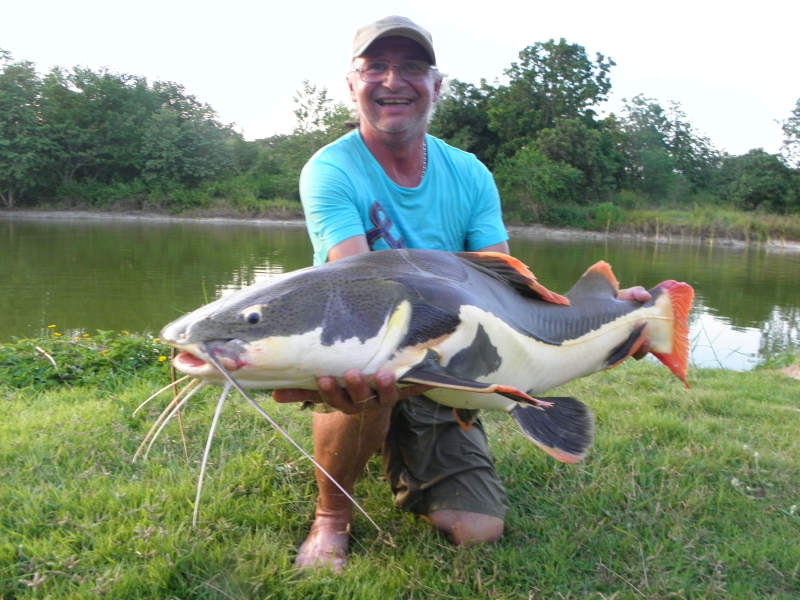 KUnlike many of the fishing parks found in Thailand, with thousands of catfish, we pride ourselves on the variety and condition, of the fish to be found in our ponds. We currently have 39 different species, with more on the way. Our stock includes those that are on the 'Critically Endangered' Species list.
Our specimens are not all HUGE as marketed by other fishing locations in Thailand. However they are growing fast and we believe that you will not find a variety of interesting species location in Hua Hin. We can therefore offer interesting fishing for the experienced angler – plus the opportunity for those wishing for the thrill of engaging some new species to their angling experience.
Tanarat Military Camp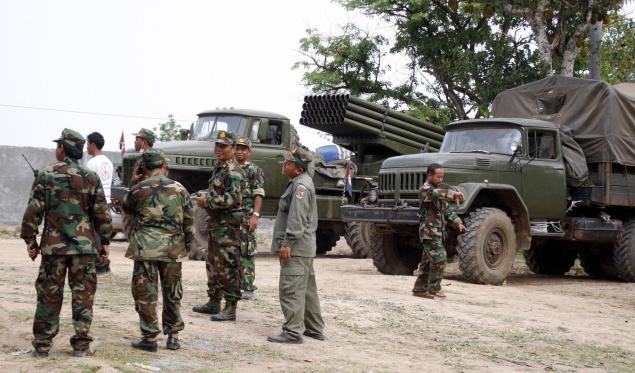 Located in Pranburi is this military camp, which is one of the largest in Thailand. Come and experience the stunning scenery and try one of the many activities; Museum, General Salid Tanarat memorial, jumping tower, cliff climbing, paint ball range, canoe, golf course, gun range, swimming pool, tennis court, soccer.
This can easily be a full day trip or halved to a smaller trip, there is many things to do. We arrange the trip for you and can be with you during the trip, or drop you off and pick you up at an agreed time.
Night Fishing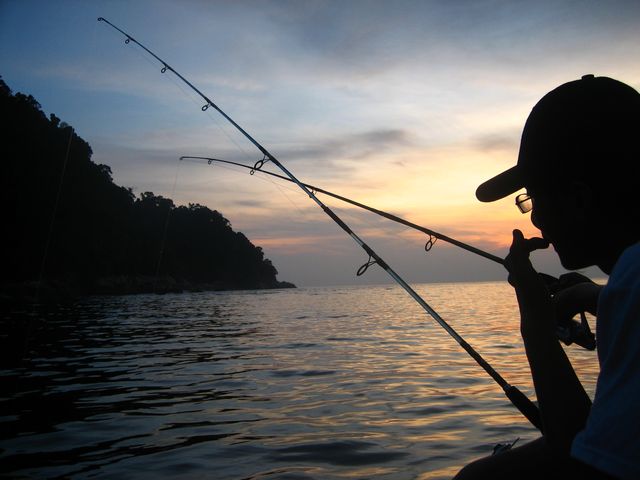 The tour starts at 18.00 where you sail out to the location to be fished, if is does not make anything, we move to a better place. The trip lasts about 12 hours, ending at approx. 6.00 in the morning so it's good to have a little food and drink, you could pre-order sandwiches from the restaurant to enjoy on the journey.
There is fishing equipment on the on the boat, so you should only think about yourself and what you will need to enjoy on the trip. Advise the service center in or if you want to ride as we find out whether there is support for a trip, and the current price based on boat size.
Please contact the Service Center and we will be happy to help you make contact to an experienced tour guide.